Rood
Status

Completed | 2017

Location

Antwerp | Belgium
**Located in an old printing office this project demanded a creative approach to the lay-out of the living space. It's a very chunky, industrial building, stretched long and deep around a communal green area, with its facade turned away from the street-side. On the ground floor we find a living area two stories high with a floating mezzanine and a large window overlooking the green area, lending the room a vertical and horizontal horizon. The green area is somewhat small, so we compensated this limitation with a lush green roof garden with a shielded yet cosmopolitan vibe. There is a view over the inner area of the building block topped with the high-rise of Antwerp that can be enjoyed from within a greenhouse transformed to living-area.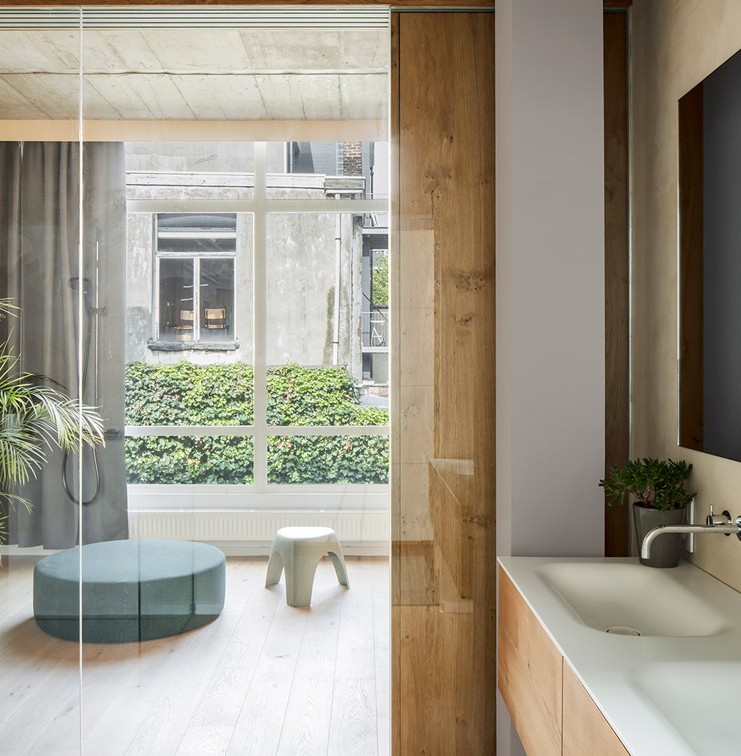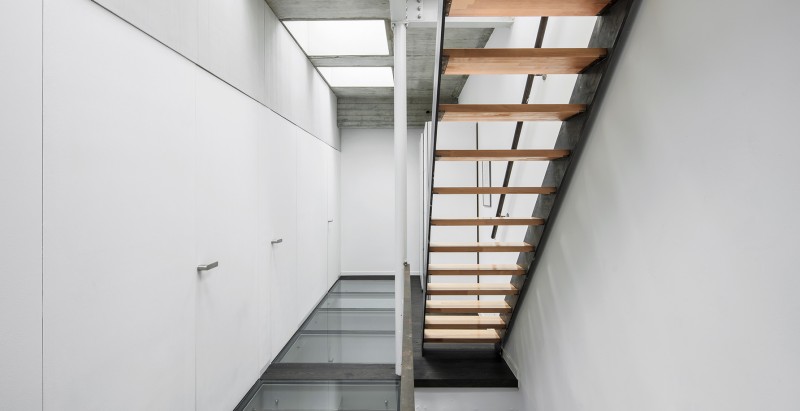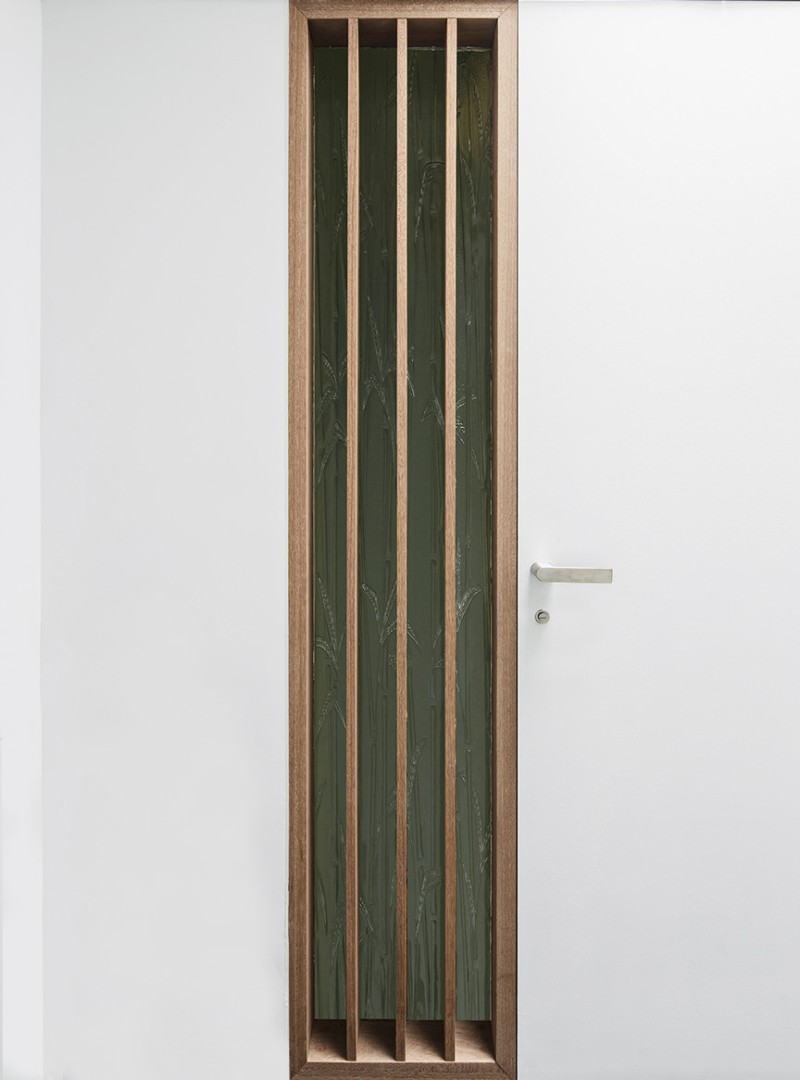 On the bed/bathroom-level we worked with a lot of oak and Asian inspired wall-panels to allow a modular use of the guestroom, when empty as an extension of the main bed/bathroom, providing a beautiful view with light flowing in, and when in use, the necessary privacy can be installed by rearranging the panels. In the bathroom we researched traditional hammam techniques to provide a warm, natural but functional baselayer.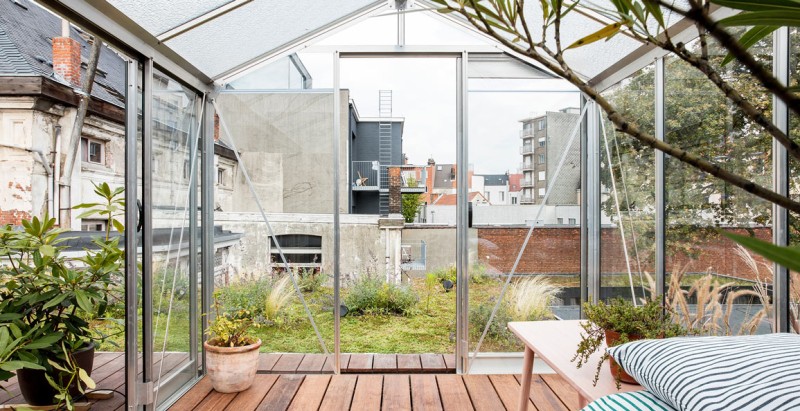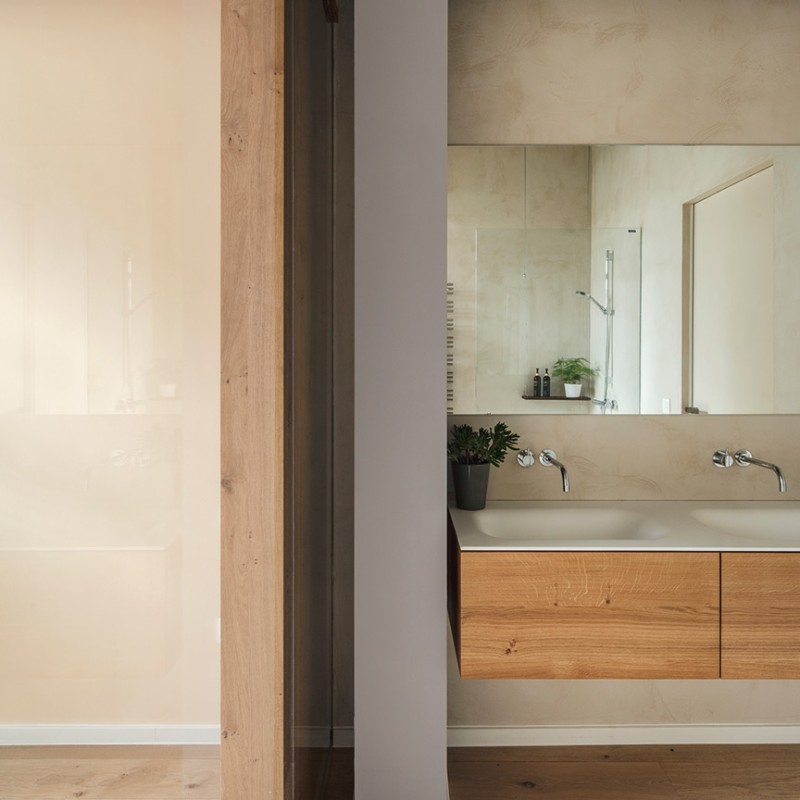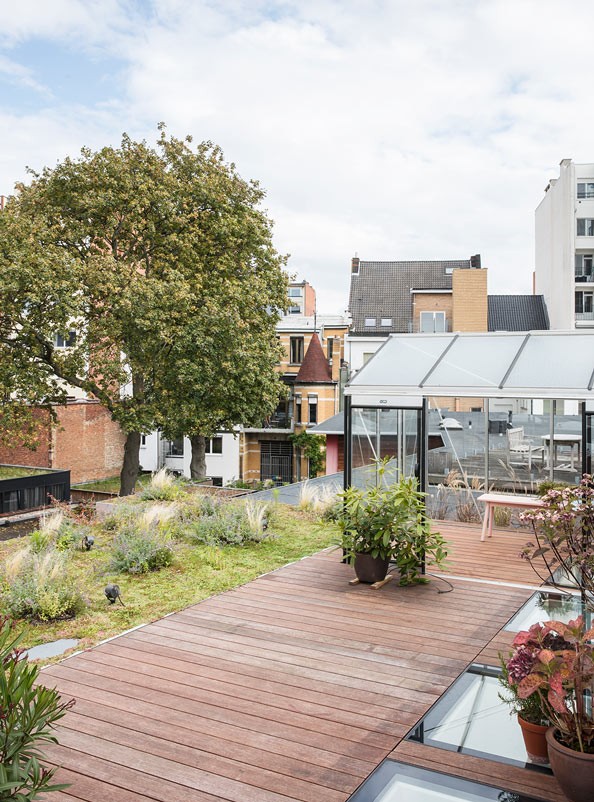 The central idea was to start an ongoing conversation between the industrial character of the building and nature, by bringing in light, using warm wooden materials and old techniques, and emphasising the green potential of the surroundings as experienced from the roof.