Windy Hill
Status

Completed | 2021

Location

De Haan | Belgium
In the charming coastal town of De Haan Steen Architecten managed the extensive interior refurbishment of a lovely, large vacation house on the small enchanting hill top of Windy Hill. The house is located in an authentic, protected landscape that doesn't allow for any substantial exterior redecoration. We aspired to infuse the greatly valued authenticity in a modern and elegant interior. The essential strategy to achieve this? Finding the right materials, textures and colors for the right places.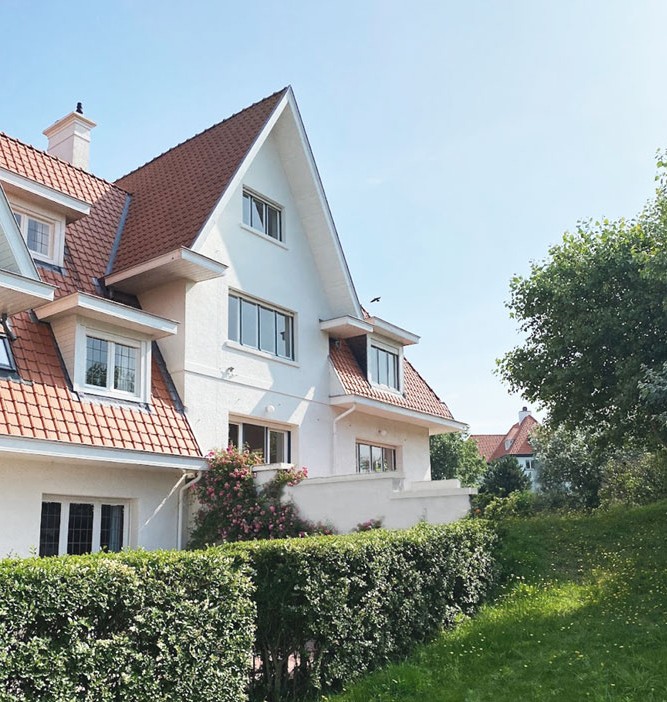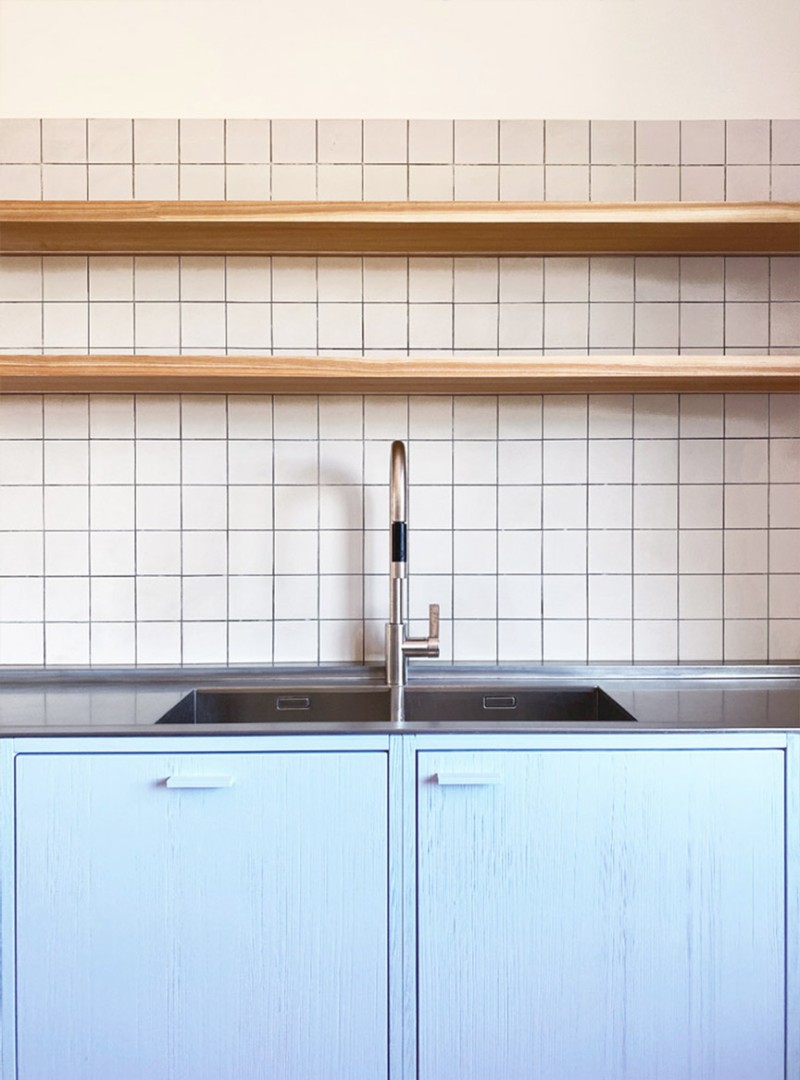 We unified the ground floor, consisting of an entrance, coatroom, kitchen, dining room and living room with fireplace, using warm terracotta red ten-by-ten tiles for the entire surface. For the dining and living area we favored a sober splendor. The first revolves around the long dining table, the latter around the fireplace's remarkable bordeaux-purple, natural stone platform. In the kitchen we preserved a classic stove, while we sparked some freshness through light blue paint and sleek stainless steel worktops. To finish off we covered used beige tile paneling to cover the walls.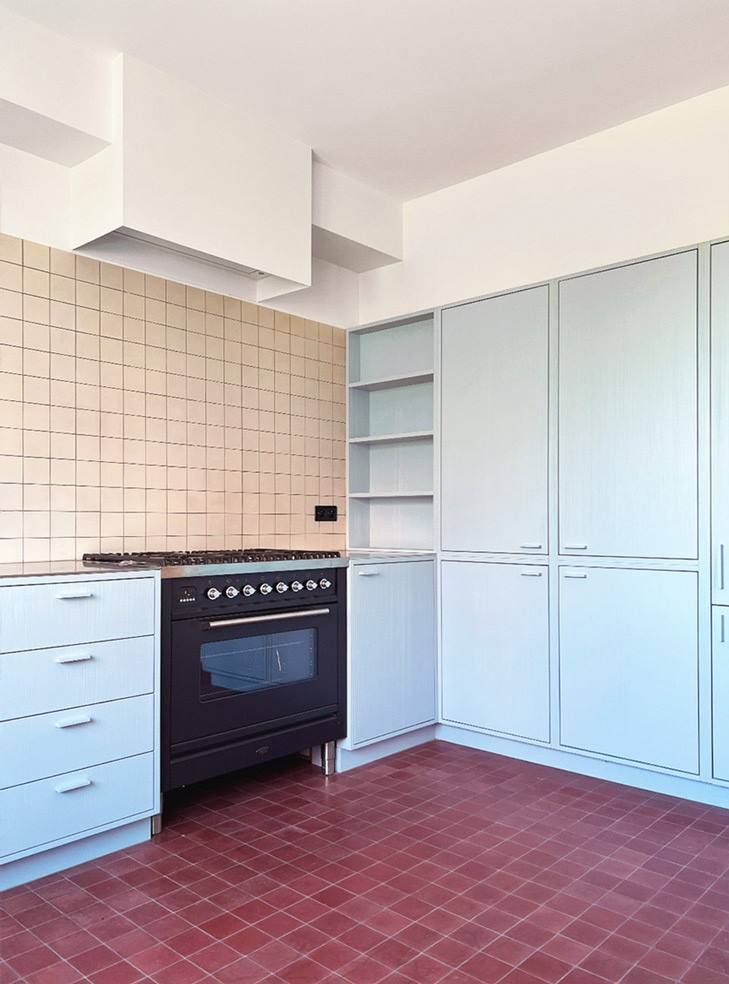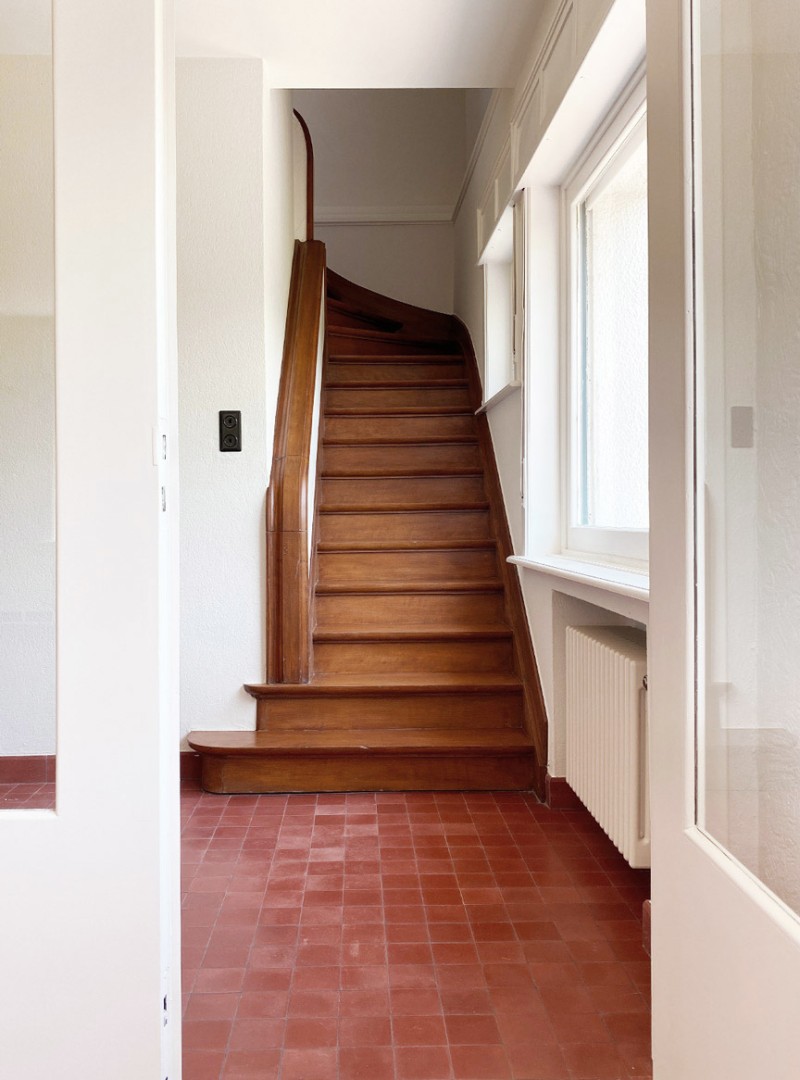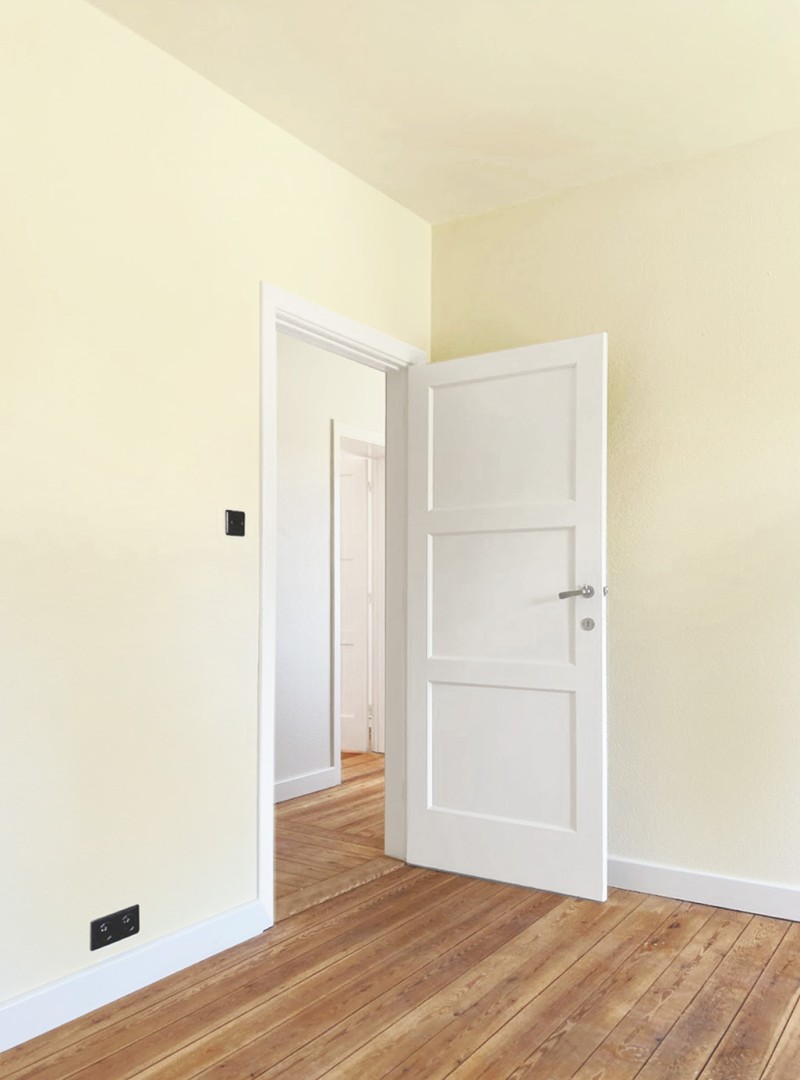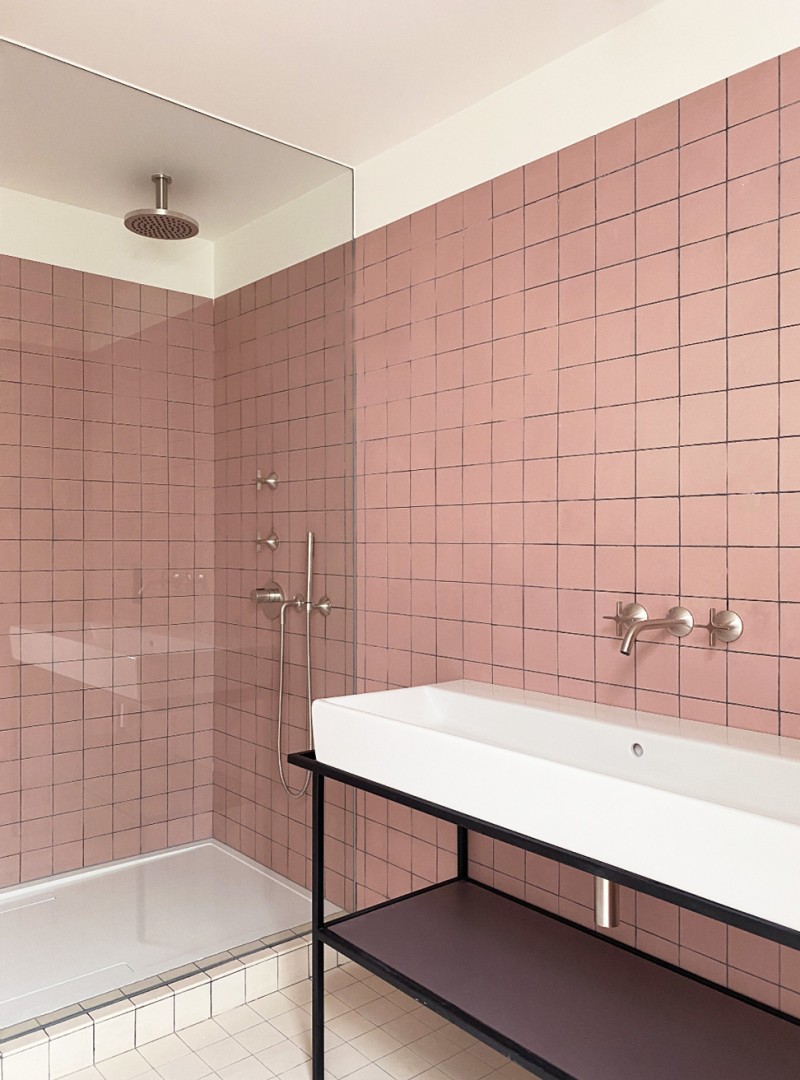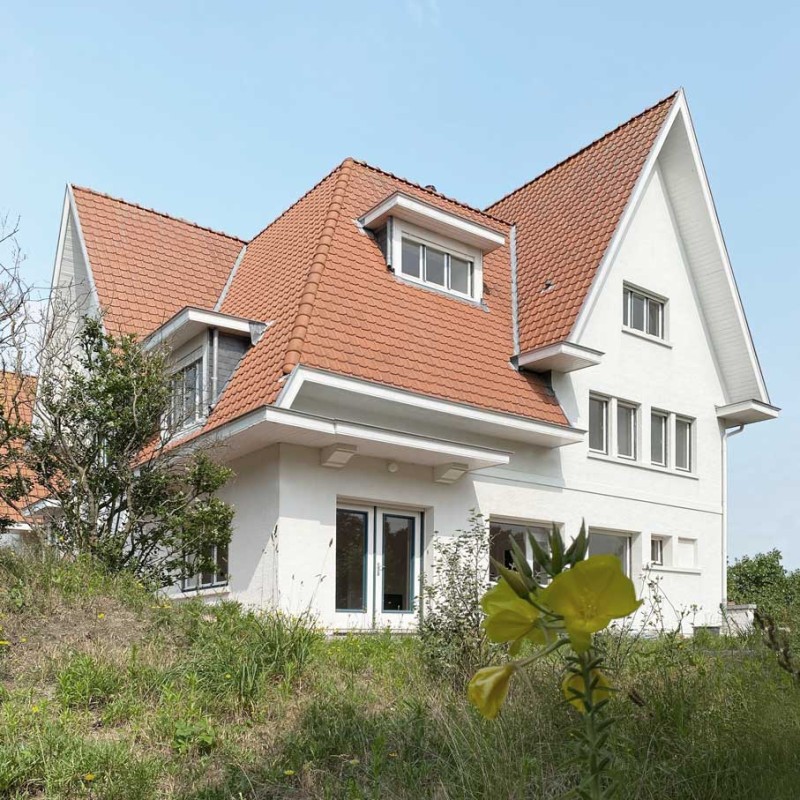 To underscore the personal experience of the bedrooms, we differentiated their color tones. We counterbalanced each room's orientation with a color: from warm (pink) on the north side to lighter (yellow), fresher (green), and ultimately colder (blue) on the south side. Both bathrooms' walls are covered all around with Winckelmans tiles. We opted for bathroom sinks on legs and with colors ranging from old rose pink to pistachio schemes: classical but fresh.